Welcome to IT as
Our mission is to deliver services and products to our customers, which enable them to use information technology as a tool for improving business.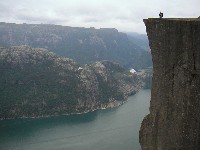 The use of technology should result in reduced cost and better quality of the products and services which the company delivers. The technology is only a tool to achieve this. The aim is to give the company improved competitiveness.
We have long experience in helping our customers to achieve the goals which are most important for their business.
The projects we have been involved in, enable us to offer wide range of services. Including business advice, evaluation and implementation of technical systems, user training and customer support.
Based on long experience, we have developed components and products which can be used to improve the business processes. Our web components, messaging and database systems can be used as standalone products, or integrated with existing systems.