Product Overview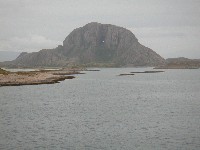 Our philosophy is to make robust and easy-to-use products. By hiding the advanced features, we present the user with just what he needs to solve the task.
This may not suit all, but we believe this is the most cost effective way for the company. It gives easy installation, minimal training before use, and a product which performs its task.
MiniPoint is a communication tool which can be used to inform people or groups of people. It is easy to use, instant, and fills the gap between E-Mail and the Phone as a way to stay in touch with your colleges.
EasyProject is an easy to use system for project follow-up. Plans can be imported from MS Project. Reporting is done using WEB, making the plan easily available for the project members.
IForms is a tool for generating informative WEB sites. It is ideal for creating dynamic data driven applications. It reduces the need for WEB designers or data programmers, and you can easily create, view and modify the layout and the data content.
IServer is a highly effective Push server. It is used as the core of our products to deliver data, to keep the database updated, and to maintain security and protect the uses data.